Contact Us for a FREE Estimate!
Click Here
New Home Construction
Custom Home Construction
Shops & Garages
Excavation
Drain Field Sewer Systems
Skidloader/backhoe services
Logix ™ Insulated Concrete Forms (ICF) Sales & Installation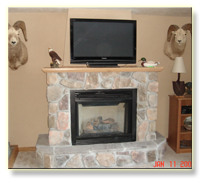 Contractor Carried Packages
These packages are a great way for home buyers who want a new home on acreage with out the hassle of buying land, finding a competent contractor, going through the construction loan process, and coming up with 20% to 30% down. We have several 5 to 20 acre lots available around the area along with several floor plans. If any of our pre drawn up floor plans are not what you are looking for we can design the plan that suits you. We are very familiar with the construction loan process and are able to offer special programs for pre approved buyers where we carry the cost of the land and the construction until the home is completed. At that point the homeowner simple buys the home from us and in some cases the home has instant equity. Feel free to contact us with any questions you may have about our custom home packages.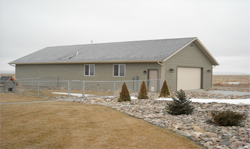 We serve Missoula, Lewiston, Conrad, Helena, Shelby, Cut Bank and everywhere in-between.